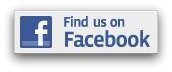 Dear Martial Arts Enthusiast,

Welcome to the January edition of the Chosun Taekwondo Academy e-newsletter! The month of January takes its name from the Roman god, Janus who is depicted as having two faces on one head; one looking ahead toward the unfolding future and one to the past. The many successes we have shared as a school body over the years have laid a strong foundation as we take this very important step into the future. We count our blessings and proceed with confidence and resolve.
Please take note of 2016 Test dates listed below...

View the 2015 Chosun Taekwondo Academy Retrospective

Kamsahamnida,
Patty Cook, Editor www.facebook.com/chosuntkd
Happy New Year! 새해 복 많이 받으세요


Chosun Taekwondo Academy celebrating 18 years!