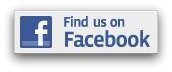 Dear Martial Arts Enthusiast,
Welcome to the January, 2013 edition of the Chosun Taekwondo Academy e-newsletter. Aristotle said, "We are what we repeatedly do. Excellence, therefore, is not an act but a habit." As we pause to look back over the past year and anticipate the new one, we see that the students and instructors of Chosun embody this sentiment in a myriad of ways. This is what makes Chosun strong and why we are all on a "path to excellence" together. In times of turbulence or calm,the
five tenets of Taekwondo, Courtesy, Integrity, Perseverance, Self-Control and Indomitable Spirit, serve as the bedrock principles that never change and help us strive to meet the challenges that we may confront. May peace and prosperity be yours in the coming year.
For highlights of 2012 at Chosun, view the Chosun Taekwondo Academy 2012 Retrospective.
Kamsahamnida, Patty Cook, Editor www.facebook.com/chosuntkd
Happy New Year! 새복 많이 받으세요.


Se Bok Mane Ba Da Se Yo
Read entire newsletter...