Dear Martial Arts Enthusiast,

Welcome to the June, 2013 edition of the

Chosun Taekwondo Academy

e-newsletter.
While many martial arts schools abbreviate their schedule for the summer, we are happy to offer even more training options at Chosun.

Be sure to check your July invoice for the Chosun summer schedule
that features Sunday Training in the Warwick Town Park.
Join Master Cook, Chosun instructors, and guest master instructors for exciting mornings of special training surrounded by nature. No charge / rain or shine / for all martial artists regardless of school affiliation. Happy summer training!
For highlights of 2012 at Chosun, view the

Chosun Taekwondo Academy 2012 Retrospective.

Kamsahamnida,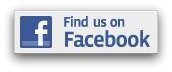 Patty Cook, Editorwww.facebook.com/chosuntkd



Happy Father's Day!
Chosun Taekwondo Academy celebrating 16 years!