Dear Martial Arts Enthusiast,

Welcome to the December edition of the Chosun Taekwondo Academy e-newsletter! As 2016 winds down, we look back over a year of many changes and successes for the CHOSUN Taekwondo Academy. We have settled into our new home and continue our journey as a community of dedicated martial artists. In this spirit, we celebrate our shared achievements at the 19th Annual CHOSUN Awards Banquet & Dinner Dance this weekend! Please take note of the CHOSUN HOLIDAY SCHEDULE and the 2017 CHOSUN Test Dates below...
Check out all upcoming CHOSUN events on the events page of the CHOSUN website!
View the 2015 Chosun Taekwondo Academy Retrospective

Kamsahamnida,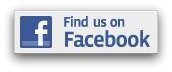 Patty Cook, Editor www.facebook.com/chosuntkd
Merry Christmas and Happy Hanukkah
Chosun Taekwondo Academy celebrating 19 years!
Read the entire newsletter...
Subscribe at: www.chosuntkd.com