Newsletter


News Events Updates

Dear Martial Arts Enthusiast,

Welcome to the March edition of the Chosun Taekwondo Academy e-newsletter! By the time this newsletter finds you, Chosun will be in its new home...and a new chapter begins. It seems appropriate that we should make this big move in the windy month of March because certainly the "winds of change" are upon us! It is a time of transition and with your continued support we will grow within the bounds of our new space and prosper as a school community. Thank you.
Please take note of 2016 Test dates listed below...
View the 2015 Chosun Taekwondo Academy Retrospective

Kamsahamnida,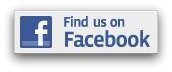 Patty Cook, Editor www.facebook.com/chosuntkd


Happy Saint Patrick's Day !
Chosun Taekwondo Academy celebrating 19 years!
and visit the CHOSUN website for in depth information about our programs