Dear Martial Arts Enthusiast,

Welcome to the February edition of the Chosun Taekwondo Academy e-newsletter! The long wait for a new home for CHOSUN will be soon be over and we are excited to be able to offer our current and future students a new and improved dojang and yoga space! We THANK all our students, families and friends for their loyal support during this transition and look forward to the continued success of the Chosun Taekwondo Academy & Hatha Yoga Center!
Please take note of 2016 Test dates listed below...
View the 2015 Chosun Taekwondo Academy Retrospective

Kamsahamnida,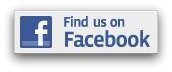 Patty Cook, Editor www.facebook.com/chosuntkd


Happy Valentine's Day !
Chosun Taekwondo Academy celebrating 19 years!
Read the entire newsletter
Subscribe on the Chosun homepage: www.chosuntkd.com