Dear Martial Arts Enthusiast,

Welcome to the April edition of the Chosun Taekwondo Academy
e-newsletter! As the seasons change and we are finally treated to some warm weather, CHOSUN will experience a new beginning in the next few months! As many already know, after 15 years at our Main Street location, CHOSUN will occupy a larger facility at 62
Galloway Road. (Across from Park Ave. School) Although we don't have an exact move in date, work on the site has begun in earnest and plans are being made to accommodate our new home... onward and upward!


View the 2014 Chosun Taekwondo Academy Retrospective Kamsahamnida,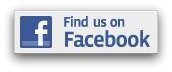 Patty Cook, Editor www.facebook.com/chosuntkd
Happy Mother's Day

Chosun Taekwondo Academy celebrating 18 years!
Read entire newsletter...
Sign me up for the Chosun monthly newsletter!