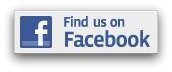 Dear Martial Arts Enthusiast,

Welcome to the December edition of the Chosun Taekwondo Academy
e-newsletter!
As we round the corner on 2014, we can look back over the year and be proud of the many achievements we have made both individually and as a school. Many of our students have persevered and earned the coveted Chosun Black Belt. As a school, Chosun is known and respected near and far as a place where traditional taekwondo and its values are taught and passed on with dignity.View a re-cap of 2014 Chosun events and programs and also please take note of the 2015 Test Dates listed below. We look forward to the new year with
November Chosun Belt Promotion Test

enthusiasm and sense of pride for what we and the Chosun community have accomplished. Onward and Upward!
View the 2013 Chosun Taekwondo Academy Retrospective
Kamsahamnida,
Patty Cook, Editor www.facebook.com/chosuntkd
Merry Christmas & Happy Hanukkah

Chosun Taekwondo Academy celebrating 17 years!
The Chosun newsletter is five years old... thanks to all who have read, contributed and shared their passion for the the art of taekwondo!