Dear Martial Arts Enthusiast,

Welcome to the April, 2013 edition of the

Chosun Taekwondo Academy

e-newsletter. The changing seasons and the coming of spring can signal a time of fresh beginnings and new initiatives. Along these lines, the Chosun Taekwondo Academy is instituting a new program, aptly named, AMVets Taekwondo to address in some measure the growing plight of our returning American veterans. There is NO CHARGE for this
program. Please read more about the initiative below and pass the information on to those who you think will benefit from it. Also don't miss the
"Martial Musings"
section written this month by Jeff Rosser, a martial arts instructor and frequent contributor to major international martial arts publications who currently resides in South Korea. Lastly, make sure to read
"All Things Korean"
... Korea is coming to Warwick in May!
For highlights of 2012 at Chosun, view the

Chosun Taekwondo Academy 2012 Retrospective.



Kamsahamnida,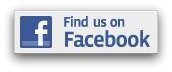 Patty Cook, Editor

www.facebook.com/chosuntkd
Chosun Taekwondo Academy celebrating 16 years!
Read entire newsletter...