Dear Martial Arts Enthusiast,
Welcome to the February, 2013 edition of the Chosun Taekwondo Academy e-newsletter.
In spite of the the cold winter weather, the Chosun spirit has remained strong and we warmly welcome the many new students who have joined the academy since the beginning of the year. The recently added color belt and kumdo classes have been very successful and provide a great way to round out your training week. (For more details, see information below) We have always felt fortunate as a school to attract thoughtful students and people who lead rewarding lives outside the dojang. In that spirit, we have introduced a new feature in this newsletter called Student Spotlight. If you have a story or achievement to share, please send the information and photo to: info@chosuntkd.com. Also don't forget to read Critic's Corner by Jake Garrett, another recent addition to the newsletter. If you have read a book that pertains to taekwondo or the martial arts in general we would gladly print your review. Please send it to: info@chosuntkd.com
For highlights of 2012 at Chosun, view the Chosun Taekwondo Academy 2012 Retrospective.
Kamsahamnida,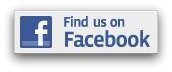 Patty Cook, Editor www.facebook.com/chosuntkd
Happy Valentine's Day
Read entire newsletter...