Dear Martial Arts Enthusiast,

Welcome to the September edition of the Chosun Taekwondo Academy e-newsletter! It is hard to believe that we have been in our new location for six months! So much has happened and the summer offered a flurry of exciting training opportunities for all! Now as the school year begins, we look ahead to another busy season of events and classes. Please pass the word about our
19th Annual OPEN HOUSE in our new location! See details below...
CHOSUN CLOSED FOR LABOR DAY HOLIDAY:
Saturday September 3rd, Sunday September 4th and Monday September 5th.



Check out all upcoming CHOSUN events on the events page of the CHOSUN website!
View the 2015 Chosun Taekwondo Academy Retrospective

Kamsahamnida,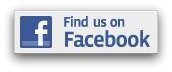 Patty Cook, Editor www.facebook.com/chosuntkd


HAPPY LABOR DAY!
Chosun Taekwondo Academy celebrating 19 years!
Read the entire newsletter...
Subscribe at: www.chosuntkd.com