Newsletter


News Events Updates

Dear Martial Arts Enthusiast,

Welcome to the May edition of the Chosun Taekwondo Academy e-newsletter! The month of April was chock full of events for CHOSUN students, and community members. From yoga to women's self defense and hapkido, there was something for everyone. The culmination of the month featured our Grand Relocation Celebration and gave CHOSUN students, families, friends and colleagues a chance to mark this very special milestone in the history of the Chosun Taekwondo Academy... Congratulations CHOSUN!!!!!
Please take note of upcoming 2016 Test dates listed below...
View the 2015 Chosun Taekwondo Academy Retrospective

Kamsahamnida,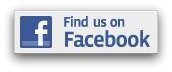 Patty Cook, Editor www.facebook.com/chosuntkandd
Chosun Taekwondo Academy celebrating 19 years!