Dear Martial Arts Enthusiast,

Welcome to the May, 2013 edition of the

Chosun Taekwondo Academy

e-newsletter. Grand Master Richard Chun often exclaims, "Never Give Up!" It is his hard work and life achievements that have not only
brought him success but have inspired countless students after him on their taekwondo "Path to Excellence." We are very fortunate as a school to have his legacy to follow and pass on to future generations of practitioners. Enjoy reading all the success stories below...
For highlights of 2012 at Chosun, view the

Chosun Taekwondo Academy 2012 Retrospective.

Kamsahamnida,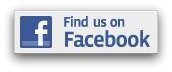 Patty Cook, Editorwww.facebook.com/chosuntkd



Happy Mothers Day!
Chosun Taekwondo Academy celebrating 16 years!
Read entire newsletter...